consists of respiratory insufficiency, compromise, distress, arrest, and failure. Respiratory Compromise is a state in which there is a high likelihood of decompensation into respiratory insufficiency, respiratory failure or death, but in which specific interventions (enhanced monitoring and/or therapies) might prevent or mitigate decompensation.

13.79 per 1,000 of hospitalized Medicare patients experience respiratory failure following surgery
According to a recent Healthgrades study

Respiratory compromise increases patient mortality rates over 30% and increases hospital and ICU stays by almost 50%

$7.8 billion was spent on respiratory compromise in US hospitals in 2007, and costs are going up
According to the DHHS Agency for Healthcare Research and Quality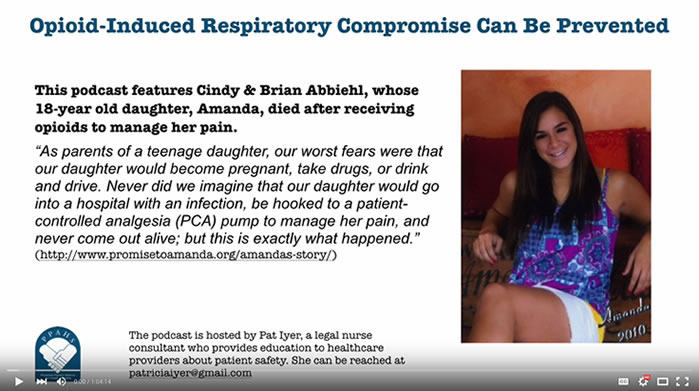 Parents and Experts Speak Out
An explanation or preview of the video at left appears here. If there are other videos in the series, you can link to them here or here. If you have a YouTube channel (and you should) let's link to it here as well!