Meeting Underscores the Value of Technology and Innovation in EMS Care, Including the Use of Capnography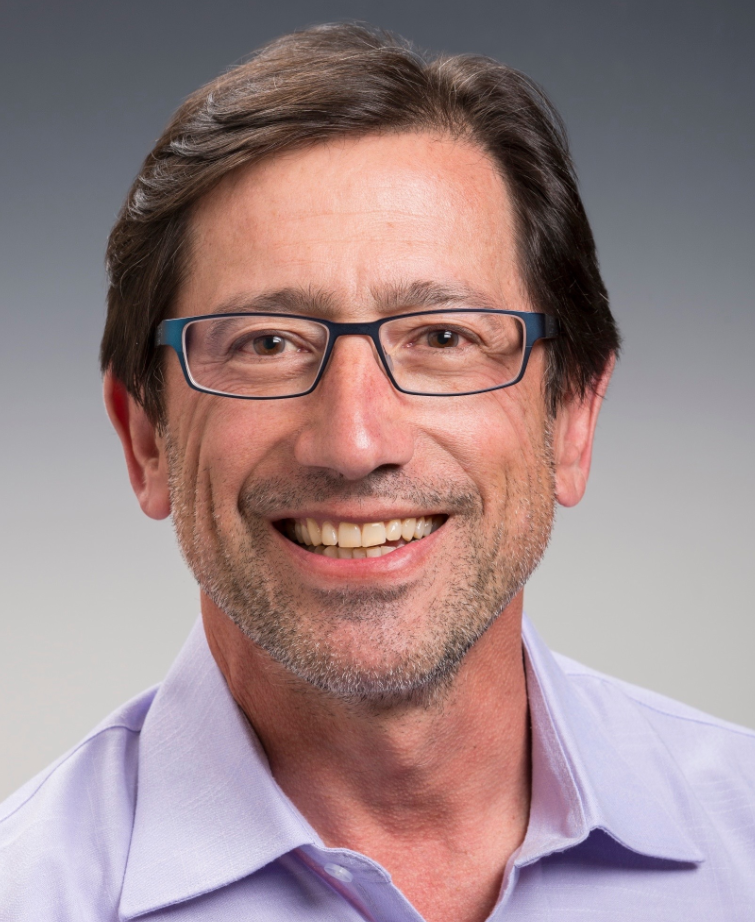 By Michael Levy, MD, FACEP, FACP, FAEMS (Secretary/Treasurer, National Association of EMS Physicians)
Since its founding in 1984, the National Association of EMS Physicians' (NAEMSP) mission has been to create and support a peer organization to serve as a resource and an advocate for EMS physicians and non-physician providers, and, in doing so, foster excellence in out-of-hospital emergency medical services. As an association of more than 1,100 physicians, paramedics, nurses, administrators, educators, researchers, and EMS personnel, NAEMSP convenes every January, bringing together members from across the country and the globe — including attendees from Europe, Asia, Latin America, the Middle East and Canada — to network and learn. At each meeting, members and NAEMSP leadership share new research, host skills and development workshops, and provide updates on best practices.
The 2018 NAEMSP annual meeting continued to demonstrate the organization's leadership in advancing the care of patients, featuring more than 50 education, research, and general sessions representing the depth and breadth of EMS practice. In addition, days of research posters and oral presentations of abstracts on new science were hosted throughout the meeting.
Key highlights from 2018 NAEMSP, included:
a three-day National EMS Medical Directors Course & Practicum, which provided participants with the skills they need to become EMS medical directors;
sessions on a new approach to EMS, called Mobile Integrated Healthcare (MIH), which aims to improve patient care and reduce costs;
an Out-of-Hospital Critical Procedure Cadaver Lab, which provided a review of anatomy associated with critical care; and
a session, entitled "Cutting the Edge: Innovations in Prehospital Critical Care," which examined concepts and technologies for prehospital care transports.
Capnography — a patient monitoring tool which measures exhaled carbon dioxide — is one such technology and can prevent respiratory compromise, a state in which there is a high likelihood of patient deterioration into respiratory insufficiency, respiratory failure or death.
National EMS Medical Directors Course & Practicum
The three-day National EMS Medical Directors Course & Practicum provided participants with a foundation upon which to function effectively as EMS medical directors. Among other skills, participants learned how to: outline organizational and design options for EMS systems, including system staffing and response configurations; identify the major communications and dispatch issues for EMS systems; describe the process for incident review and strategies for problem-solving in EMS systems; define the fundamentals and priorities for implementing quality improvement programs in EMS systems; and compare and contrast rural, urban, international, and suburban EMS delivery systems. The practicum was sold out, as it was last year, reflecting the growing interest in understanding how to lead an EMS team, and how EMS functions within the broader emergency care system at all levels.
Mobile Integrated Healthcare
Several sessions focused on a new platform for EMS known as Mobile Integrated Healthcare (MIH), featuring healthcare providers with established MIH programs offering guidance to practitioners looking to create their own MIH programs and those with established programs connecting with colleagues to discuss solutions to challenges. MIH envisions EMS playing a key role in healthcare by provisioning — in the out-of-hospital environment — patient-centered, mobile care, which can include: the use of community paramedicine (CP), helping patients with chronic disease management, employing preventive care strategies, conducting post-discharge follow-up visits with patients, or referring them to care settings outside the emergency department. Conceptually, MIH is grounded within the Institute for Healthcare Improvement's IHI Triple Aim philosophy of improving the patient care experience, improving population health, and reducing the per capita cost of healthcare. Hallmarks of an effective MIH program include, among others:
integrating the program into existing healthcare systems;
collaborating with local community stakeholders to better understand and define community health needs;
using data to develop evidence-based performance measures;
having a multidisciplinary approach to medicine, engaging physicians and other clinicians to oversee the MIH program, alongside the patient's primary care network, and using telemedicine as needed;
and providing specialized training to CP personnel.
As part of a MIH program, CP personnel would help bridge the many gaps we find in healthcare systems and avoid unneeded hospital readmissions by providing at-home, focused interventions. CP practitioners would reduce the burden of these readmissions by working with a MIH program team to assess patient needs and respond accordingly, saving patients trips to the emergency room.
Out-of-Hospital Critical Procedure Cadaver Lab
The Out-of-Hospital Critical Procedure Cadaver Lab provided participants with an opportunity to review anatomy associated with critical care, such as the airway and chest cavity, and lifesaving emergency procedures, such as vascular access. Vascular access is especially important when performing extracorporeal cardiopulmonary resuscitation (ECPR). ECPR provides external circulatory support to patients, helping keep them alive while they are being transported to a hospital.
Capnography & "Cutting the Edge: Innovations in Prehospital Critical Care"
A session, entitled "Cutting the Edge: Innovations in Prehospital Critical Care," provided an overview of concepts and technologies being implemented for prehospital critical care transports. One such technology is capnography, which is used to monitor respiratory status in patients undergoing transport. It is an especially important monitoring tool for patients who require airway intervention or support; for patients who have been intubated; or for those overdosing on opioids who need naloxone, an opioid reversal drug.
Opioids — the abuse of which is a national epidemic — was even a focus of one of the general sessions, where its impact on public safety and first responders was discussed. Opioids can contribute to respiratory compromise, leading to death. Management of patients overdosing on opioids involves typical prehospital interventions, such as endotracheal intubation, supplemental oxygen administration, upper airway management and patient assessment, among others. Continuous evaluation of ventilation via capnography should also be used to monitor overdosing patients experiencing respiratory compromise. Finally, as naloxone is administered, capnography can also be used to avoid or lessen the chance naloxone triggers violent withdrawal symptoms, by helping with the timing and dosage of naloxone administration. And, even when naloxone is administered, airway management should remain an important consideration for the care of patients overdosing on opioids, as the drugs are often mixed and include other toxins.
NAEMSP & the Respiratory Compromise Institute
NAEMSP's support of capnography as a life-saving monitoring tool for patients experiencing respiratory compromise in the prehospital or intra-transport hospital setting cannot be overstated. Moreover, as a member society of the Respiratory Compromise Institute (RCI), NAEMSP recognizes the importance of: continued research about the potentially deadly condition; more adoption of best care practices to reduce respiratory compromise's incidence; and increased awareness and education about the condition as a serious patient safety issue.
RCI and its member societies have and will continue to do great work in bringing attention to respiratory compromise. Together, we can prevent the morbidity and mortality associated with respiratory compromise, regardless of whether patients receive care in the field, during transport or in the hospital.
To learn more about the 2018 NAEMSP annual meeting, see the schedule here: http://www.naemsp.org/Pages/2018-Annual-Meeting-Schedule.aspx
Visit the NAEMSP website for more information on the organization by clicking here: http://www.naemsp.org/Pages/default.aspx
For more information about the 2019 NAEMSP meeting, being held in January in Austin, Texas, click here: http://www.naemsp.org/Pages/Annual-Meeting.aspx                                                                                                                    
Resources
View the RCI's brochure on Respiratory Compromise
Download the RCI's presentation at CHEST 2017
Read the latest press release about RCI's newest member society, the American Association of Nurse Anesthetists, represented by Vanderbilt University Medical Center's Chief Nurse Anesthetist
See an animation about Respiratory Compromise
About Michael Levy
Michael Levy, MD, FACEP, FACP, FAEMS, serves as the Secretary/Treasurer of NAEMSP. He is currently an Emergency Department Physician at Alaska Regional Hospital in Anchorage, Alaska; the Medical Director for the Anchorage Fire Department; and an Affiliate Associate Professor, UAA College of Health, WWAMI School of Medical Education, University of Alaska Anchorage. Dr. Levy is also an EMS Medical Director for the State of Alaska, as well as the Medical Director for Areawide EMS Anchorage Alaska and the Kenai Peninsula Borough EMS. His EMS experience spans rural, remote, urban, military and medevac-to-urban settings and care scenarios. Dr. Levy is a reviewer for Prehospital Emergency Care, Annals of Emergency Medicine, and Asian EMS Journal. He completed his undergraduate studies in Molecular, Cellular, and Developmental Biology at the University of Colorado Boulder and received his MD from Northwestern University Feinberg School of Medicine. Dr. Levy is board certified in Internal, Emergency Medicine, and EMS Medicine. Among other many other awards, he received the Michael Keys Copass Award in 2017, a national award given annually to an EMS Director who has demonstrated longstanding service and leadership, and has served as a role model for other EMS Directors.